June 2019 Market Insights
June 2019 Market Insights
June 2019 Market Insights Rochester MN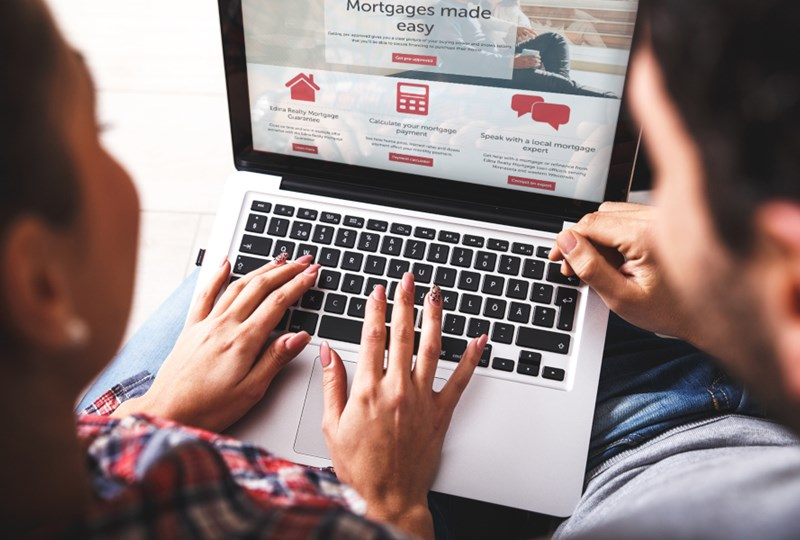 Key insights for Rochester & Southeast Minnesota area
New listings: 816 | -3%

Avg. sales price: $231,742 | +2%

Closed sales: 634 | +1%

Days on market: 60 | +3%

Inventory: 1,389 | +6%

Months' supply: 2.8 | +12%
from May 2019 (compared to May 2018)*
Low mortgage rates are a strong motivator for buyers during this active market
The harsh and prolonged winter weather is now a distant memory as May showed growth in seller activity, pending and closed buyer activity, quicker market times and rising prices. While it is true that home prices continue to rise overall, buyers are beginning to find flexibility in some price points and areas, particularly in upper brackets.
Prices reached a avg sales price of $231,742 with new listings down -3% while closed sales were up 1.0 percent & market times increased by 3% to an avg of 60 days compared to last May of 2018. The ratio of sold to list price fell, but by the smallest amount since February. In conjunction with other indicators, the market continues to improve for buyers, even though sellers still enjoy strong pricing, favorable negotiating leverage and quick market times. For the last nine months, buyers have seen more active listings for sale than the year prior.
On a national level, some western markets are cooling slightly, while some northeast markets are seeing increased activity after a significant lull in residential real estate sales. Housing markets are hyperlocal and can vary greatly across areas and segments. In the Twin Cities area, we continue to see strong demand, weak supply and price growth, causing affordability challenges for some.
Mortgage rates remain very attractive at around 3.82 percent on a 30-year fixed loan – far lower than anyone predicted by this time.
Economic check up
Average rates for 30-year conforming mortgage: 3.82%**
The long and the short of it
Prices reached a new high of $231,742.

May saw an increase in closed sales with 3% less new listings.

Lower price points remain in high demand and still favor sellers.

New construction continues to grow.

Local dynamics play a major part in residential real estate.
Let's get started
Your home is unique and so is your story. You deserve more than a computer formulated look at your home's value. Connect with us for real experience & local expertise to see what your home could sell for. For a free home analysis from a market expert in your area reach out to us.
*Data courtesy NorthstarMLS May 2019.
**Data sourced from Freddiemac.com for informational purposes only. Please contact your mortgage consultant for any questions related to specific loan transactions.
Where you live
Edina Realty serves locations across Minnesota and western Wisconsin. Here's a look at the market indicators where you live. All percent changes are year-over-year.
Twin Cities area
New listings: 9,402 | +2.4%

Median sales price: $285,000| +5.2%

Pending sales: 6,641 | +0.1%

Days on market: 45 | -4.3%

Inventory: 11,327 | +0.5%

Months' supply: 2.3 | 0.0%
Alexandria Area
New listings: 208 | -11%

Avg. sales price: $233,775 | -1%

Pending sales: 136 | -13%

Days on market: 69 | +8%

Inventory: 446 | -13%

Months' supply: 4.8 | -6%
Brainerd area
New listings: 877 | -9%

Avg. sales price: $235,200 | -5%

Closed sales: 480 | 0%

Days on market: 68 | -20%

Inventory: 1,834 | -17%

Months' supply: 4.7 | -18%
Duluth area
New listings: 690 | -10%

Avg. sales price: $196,992 | -2%

Closed sales: 377 | +41%

Days on market: 55 | -7%

Inventory: 1,529 | +9%

Months' supply: 5.1 | -7%
St. Cloud area
New listings: 299 | -4%

Avg. sales price: $209,945 | +8%

Pending sales: 228 | +10%

Days on market: 49 | -6%

Inventory: 418 | -14%

Months' supply: 2.8 | -13%
Northwestern Wisconsin area
New listings: 1,469 | +2%

Avg. sales price: $187,733 | +7%

Closed sales: 823 | +8%

Days on market: 191 |+2%

Inventory: 6,660 | -6%

Months' supply: 14.1 | +17%
West Central and Southwest Minnesota area
New listings: 498 | +20%

Avg. sales price: $148,852 | -6%

Pending sales: 337 | +15%

Days on market: 256 |+139%

Inventory: 1,119 | +8%
Months' supply: 5.1 | +9%